Temecula Car Accident Attorney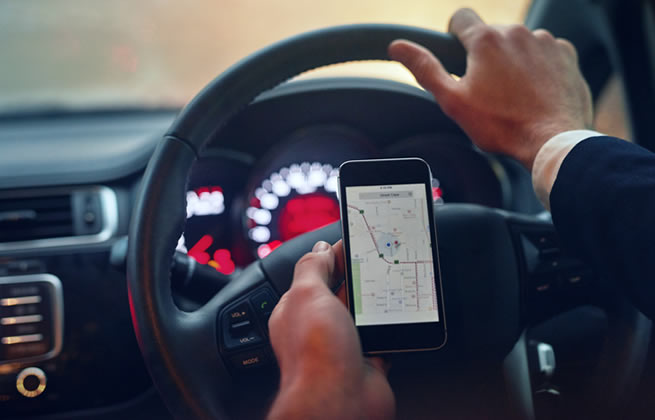 How Temecula's Accident Lawyers at Liljegren Law Group Can Help
If you or a loved one have been injured in a car accident, do not hesitate to contact the Liljegren Law Group. Our auto accident attorneys have years of experience in handling personal injury claims after a car accident leaves our clients with devastating injuries.
Car accidents have the ability to completely change your day, and even your life in extreme situations. Victims should not be forced to cover this expenses as they move forward past the accident and injuries. When you work with our law firm, our goal is to handle as much as possible when it comes to dealing with the insurance company so you can focus on getting as healthy as possible.
We have helped hundreds of clients to recover fair and just compensation after an accident. The majority of the car accident cases we handle comes from our satisfied clients who recommend others to our law firm. Give us the chance to help you and your family. Contact our Temecula office today for your free car accident consultation.
If you have been involved in a car accident in Temecula, Murrieta or the surrounding area, you may need the help of a Temecula car accident lawyer.
What Do You Do After a Car Accident?
The immediate aftermath of a serious car accident can often be chaotic. However, your first priority should always be your health and recovery. It is important to avoid speaking with the responsible party's insurance company after your accident until you consult with an attorney. Insurance companies are in the business of making money, and will attempt to coerce a settlement with you as soon as possible after the accident. They have no worries about disturbing your recovery. However, if you agree to an insurance settlement, you may limit your ability to bring a claim later.
Our lead attorney, Scott Liljegren, is a former insurance defense lawyer turned car accident lawyer. His previous experience gives our clients a unique advantage as we often know how insurance agents evaluate and act on cases.
Insurance claims will only take into consideration the most immediate expenses, such as a few days off work, and immediate medical care. However, many injuries require ongoing medical care. Insurance companies will often not project out future expenses. Personal injury claims will take all of this into account, and can include the following in damages:
Medical expenses
Rehabilitation expenses
Lost wages
Future earnings
Pain and suffering
Loss of consortium
Temecula, CA Accidents
Car accidents happen every day. Some are minor accidents while others are more serious and involve injuries or even death. If you or a family member was hurt after an accident that was caused by another party, the Temecula injury attorneys of the Liljegren Law Group may be able to help.
Our car accident attorneys are ready to fight for you and make sure you get the compensation you deserve. Call our office for a free, no obligation consultation. If we accept your case, we charge no upfront fees! In fact, we handle all car accident cases on a contingency fee basis, meaning you pay us nothing unless we recover money for you.
According to data from the California Highway Patrol, there were over 1,000 accidents in Temecula in 2015.  With the help of the data analysis team at 1point21 Interactive, we found the top 25 most dangerous accident hot spots in the Temecula area.
25 Accident Hotspots in Temecula
| Road 1 | Road 2 | Accidents | Injuries |
| --- | --- | --- | --- |
| RANCHO CALIFORNIA RD | RT 15 | 92 | 58 |
| RT 15 | WINCHESTER RD | 70 | 29 |
| RT 15 | TEMECULA PKWY | 62 | 23 |
| RT 15 | SANTIAGO RD | 37 | 31 |
| RT 15 | RT 79 | 23 | 11 |
| WINCHESTER RD | YNEZ RD | 23 | 25 |
| JEFFERSON AV | WINCHESTER RD | 19 | 11 |
| BEDFORD CT | TEMECULA PKWY | 14 | 14 |
| OVERLAND DR | RT 15 | 13 | 8 |
| RORIPAUGH RD | WINCHESTER RD | 13 | 6 |
| MARGARITA RD | WINCHESTER RD | 12 | 6 |
| RANCHO CALIFORNIA RD | YNEZ RD | 12 | 5 |
| I-15 SOUTHBOUND | RANCHO CALIFORNIA ROAD | 11 | 11 |
| PECHANGA PKWY | TEMECULA PKWY | 10 | 5 |
| BUTTERFIELD STAGE RD | RANCHO CALIFORNIA RD | 9 | 5 |
| LA PAZ ST | TEMECULA PKWY | 9 | 10 |
| BUTTERFIELD STAGE RD | LA SERENA WY | 8 | 9 |
| MARGARITA RD | TEMECULA PKWY | 8 | 6 |
| MORAGA RD | RANCHO CALIFORNIA RD | 8 | 4 |
| MARGARITA RD | RANCHO CALIFORNIA RD | 7 | 5 |
| OVERLAND DR | YNEZ RD | 7 | 9 |
| DIAZ RD | VIA DOS PICOS | 6 | 3 |
| I-15 S/B (TEMECULA VALLEY FWY) | SANTIAGO RD | 6 | 4 |
| MEADOWS PKWY | RANCHO CALIFORNIA RD | 6 | 3 |
| MEADOWS PKWY | TEMECULA PKWY | 6 | 7 |
Not surprisingly, the 15 freeway at Rancho California Rd is the #1 accident hot spot in the Temecula Valley. There were 92 accidents and 58 injuries at that location in 2015 . To those that live in the Temecula Valley area, it's probably no surprise. The 15 and Winchester road is the #2 hot spot with 70 accidents and 29 injuries, followed by the 15 and Temecula Parkway.
If you were involved in a car, truck, or motorcycle accident at any of the above mentioned highways or roads, or anywhere else in Temecula, please contact our office in order to speak to an accident attorney. We may be able to help you right away.
What Causes Temecula Car Accidents?
Drowsy Driving

Sleep deprivation slows reaction times, affects decision making skills and decreases focus on the road. Actually falling asleep at the wheel comes with an even lengthier risks of risks. The NHTSA estimates drowsy driving caused over 70,000 crashes, 44,000 injuries and 800 deaths in 2013; they admit these estimations are low. The CDC reports drowsy drivers may be responsible for as many as 6,000 fatal crashes.

Distracted Driving

Traveling at 55mph, a car moves the length of a football field; the average text takes four seconds to send. Distracted driving is the newest safety epidemic, with one-third of drivers admitting to texting while driving- and the numbers are increasing annually. Eight people die every day in a distracted driving-related accident, according to the CDC. In Temecula and all of California, it's illegal for drivers to use their cell phones behind the wheel; drivers in a crash caught just holding their phones can be found liable.

Drunk and Drugged Driving

Despite major social progress, drunk driving remains a leading cause of accidents. Drunk drivers tend to exhibit aggressive driving behaviors such as tailgating and speeding, paired with impaired decision making skills and slowed reaction times. The U.S. legal limit is 0.08 BAC; there is currently no standard for driving while under the influence of marijuana, but it is illegal and may be used to hold you liable in the event of an accident.

Poor Weather Conditions

Every Californian dreads the commute home on a rainy day, and for good reasons besides the sluggish traffic. Rain, sleet, snow even winds are responsible for serious accidents. Take the necessary precautions when driving outside of sunshine; cars can hydroplane at just one-tenth of an inch of rain.

Speeding

 Speeding is a factor in almost a third of all serious car accidents. Considered an aggressive driving behavior, speeding increases a driver's chance of losing control of the car, reduces a car's built-in protection equipment and dramatically increases accident severity and injuries. In 2014, over 9,000 people died in speed-related accidents.

Seat Belts

Properly wearing a seat belt is one of the most important decisions anyone in a car can make. While they may seem flimsy, seat belts saved almost 14,000 lives in 2015 alone. In California, all car occupants legally have to properly wear seat belts or be ticketed.
California Negligence Laws
California is a comparative negligence state, which means that a claim for damages may be reduced if the court determines that the victim was a percentage at fault for their injuries. For example, if the court determines that the victim was 40 percent at fault, the damages will be reduced by 40 percent.
"I hired Scott Liljegren for a recent auto accident I was in. Not only was he very responsive, but extremely knowledgeable about the law. He was sympathetic to my situation and helped me out with doctor's bills as well as my lost wages and rental car. I am very happy that I found his law firm and highly recommend him to anyone." – Mark W.